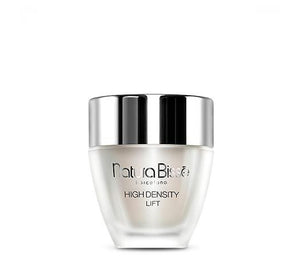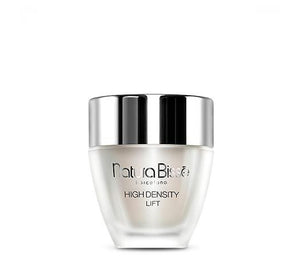 On Sale
Natura Bisse - High Density Lift
-

0%
Regular price
$340.00
Contour volume cream
Considered an industry game changer, the formula's unique combination of intelligent regenerating active ingredients, PDGF-Remodeling Complex (Platelet-Derived Growth Factor), essential for skin rejuvenation, and dual hyaluronic acid, capable of retaining large amounts of water molecules in the skin, is the first of its kind on the market. The powerful cream radically improves volume and density, making it a definitive alternative to medi-aesthetic treatments.  
The results:  firm, supple skin and a more defined facial contour. 
After just one application, feel the lift, the filling effect, the remarkable increased density in your skin.  
So own that immaculate moment: it's yours. 
Benefits: 
• Promotes an efficient gain of dermal thickness right where it is required, remarkably restoring youthful volume.  
• Visibly fills and firms the skin.  
• Yields immediate as well as long-lasting wrinkle-filling, skin-tightening and supreme lifting results.  
RETURNS & EXCHANGES
At Sophia Lustig, customer satisfaction is always our top priority. If you are not perfectly satisfied with your purchase,
we will happily accept your timely return - or exchange - of unworn, unwashed, or defective clothing.*
We offer full refund for all returned and exchanged items sent back within 14 days of receiving your merchandise.
Need style guidance?
Our Stylists are famous for their trusted relationships and personalized attention to detail with our clients.